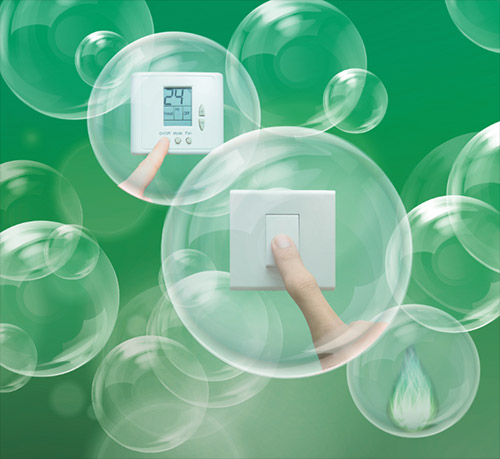 The island of Ireland is facing significant environmental challenges, such as decarbonising the economy, preserving and restoring biodiversity, and providing clean air and water to its
citizens.
Climate change mitigation is crucial to preserve and improve the natural and physical environment in Ireland and increase the standard of living, not only for its current citizens, but also for future generations. The Government in Ireland has committed to reaching net-zero Carbon emissions by 2050 as well as committing to reducing emissions by 51% by 2030 compared to 2018 levels. There is now an opportunity for Ireland to take a leadership position in the protection of the environment and the decarbonisation of society. Electricity can be used to decarbonise the economy in a cost-effective manner. Increasing the use of electricity to heat our homes and power our cars, will contribute to a reduction of high carbon fuels used in these sectors.
"A transition of the energy system is needed to achieve climate neutrality by 2050. The elimination of fossil carbon dioxide emissions will be part of this transition. The implementation of a transition strategy that encompasses energy providers and users is needed. Systemic, institutional, technological and financial barriers need to be addressed. The engagement of citizens and stakeholders is essential. Schemes such as the Renewable Electricity Support Scheme can incentivise the introduction of additional significant renewable electricity generation from a wide range of technologies, contributing to national and EU-wide renewable and decarbonisation targets out to 2030 and beyond. […] Ireland has excellent renewable resources and it is planned that the economic and social potential of offshore wind around Ireland's coast will be developed. Systems to harvest, store and manage renewable energy resources are required. These will be a mix of existing and new technologies, which will be deployed at a range of scales to deliver energy needs in a resilient and secure manner. Elements of this include a smarter grid, more efficient distribution and smarter use. The Climate Action Plan (Government of Ireland, 2019) target of 70 per cent renewable electricity by 2030 is a step in this process."
The EPA's 2020 State of the Environment Report for Environment and Energy.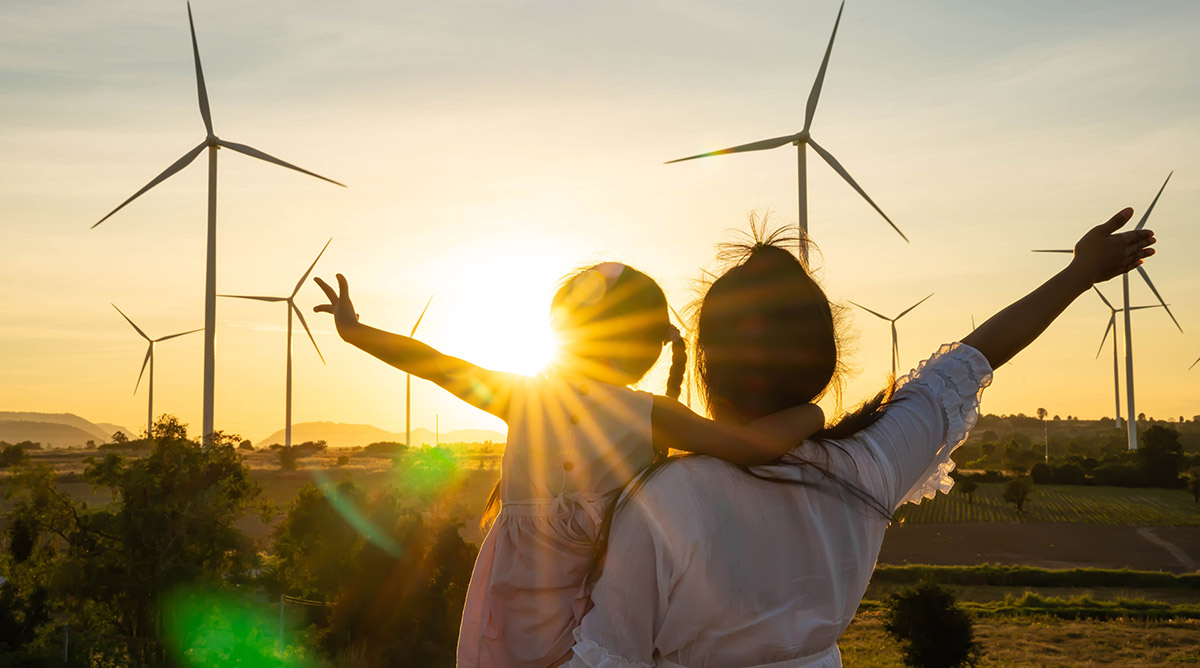 We have produced a short Guide to the Energy Transition to help the next generation to understand:
What is the energy transition?

Why is the energy transition important?

What can you do?
Jargon Buster
Primary Schools
Secondary Schools
Universities
Research